[vc_row][vc_column][vc_column_text]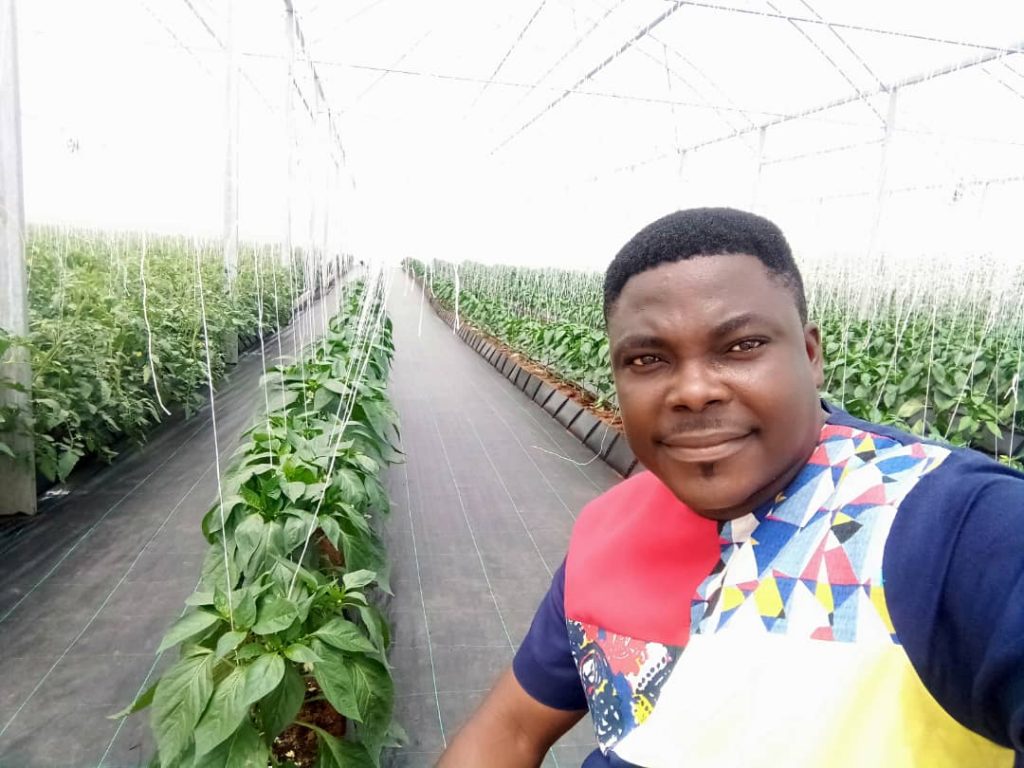 [/vc_column_text][/vc_column][/vc_row][vc_row][vc_column][vc_column_text]
Agribusiness refers to the mixture of two key words- Agriculture and Business. It refers to the business side of agriculture. It is not just enough to engage in broad agricultural activities like crop production, animal rearing, manufacture and distribution of farm equipment and supplies, in order to achieve modern food production.It is important to also tap into the business side of agriculture and make money from doing what you enjoy doing.
My concern is how you, as a player in the field of Agriculture can learn how to Maximize Agribusiness and move up from zero to becoming a HERO using Agriculture. I have a goal of helping 550 Agripreneurs and individuals start a viable and sustainable Agribusiness, from where they can assuredly earn 6-7 digit figures withing 3 months, using the vehicle of Agriculture.
In about 2 Decades, I have had the privilege to help institutions like Afe Babalola University, Ado-Ekiti (ABUAD), set up their massive Phase 2 multi-million fish farm, and the Largest Moringa factory cum plantation in West Africa.
I helped Landmark University, Omu-Aran setup the first Greenhouse and Hydroponics Technology Centre, which is the first by any university in Nigeria, and West Africa, and also managed the University's commercial farms. Other universities like Federal university of Agriculture, Abeokuta and Lead City University, Ibadan, have benefited in one way or the other from this grace of God at work. I have also trained over 12,000 Agripreneurs, and I pioneered Soilless Farming technology in Nigeria.
In this 12-weeks ONLINE class, i will be sharing my "Twelve Basket SOLUTIONS" – TBS SYSTEM, with interested participants, and how you can Maximize your current Agribusiness practices, just like I did for the big organizations afore-mentioned.

[/vc_column_text][/vc_column][/vc_row][vc_row][vc_column width="1/2″][vc_custom_heading text="Featuring:"][vc_column_text]
Hydroponics Technology
Aquaponics
Mushrooms(Switch method)
Stevia production & Processing
Recirculation Aquaculture Systems
Tomatoes and Peppers production
Greenhouse Technology
Cattle fattening and Dairy
Herbs and Spices
Agribusiness Value Chain
Agripreneurship
Venue:Facebook and Zoom
Date: November 10th 2019
Cost: Cost: N10,000  5000 (50% off if registration is between now and 8th November. N10,000 after)
To participate, simply pay into the following Bank Account and complete your registration details below.
BIC FARMS CONCEPTS – 4110042948, Polaris Bank Plc
[/vc_column_text][/vc_column][vc_column width="1/2″][vc_column_text]

[/vc_column_text][/vc_column][/vc_row]