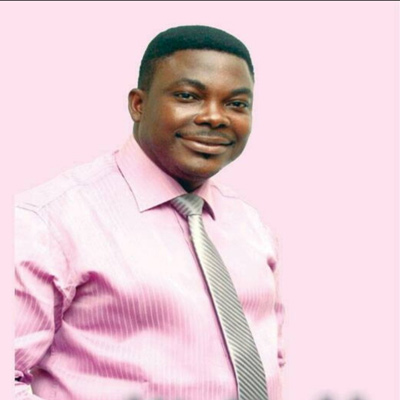 Debo Onafowora is an inventor, innovative agripreneur and a serial social entrepreneur with expertise and experience in controlled environment technologies and Agribusiness Value chain Development spanning over 20years. He is the founder and current CEO of BIC Farms Concepts (www.bicfarmsconcepts.com)- an integrated agro-business solution for individuals, organizations and states.
He is a certified Professional Enterprise Manager, A fellow of African Institute of enterprise Development and management, fellow Institute of Agribusiness Management, Nigeria and an Ashoka Fellow. Adebowale is on a mission to reinventing agriculture in Africa using technology and committed to raising the next generation of agripreneurs with the commitment to changing the food production system with the introduction of Agritechs like hydroponics, aquaponics, RAS, greenhouse & irrigation technologies and cottage processing of agro-produce.
He is one of the 2021 Meaningful Business 100 (MB100) leader, an award which recognized him as an outstanding business leader across the world, combining profit and purpose to help achieve the UN Global Goals. Adebowale is a Green skill Innovator and a recognized global winner of the 2021 Green Skill Innovation Challenge organized by Ashoka and HSBC. He is a certified coach, trainer and a globally sought-after consultant in Agritech and agribusiness development. He is one of the newly appointed United Nations Positive Livelihood Award Centre (UN-POLAC) ambassador acknowledging and recognizing him as an international peace advocate.
Farmer Samson Ogbole is the team lead for Eupepsia Place Ltd (Soilless Farm Lab) which uses technology as an enabler for Agriculture. Agriculture for Samson is more than just food production; it is the foundation for sustainable development, job creation, healthy living as well as national development. He believes that food production should not be seasonal because hunger is not seasonal.
Samson is a member of the royal court of the Ooni of Ife Kingdom and an awardee of the Royal African Awards- a recognition of top 100 young Nigerians doing great things in 2021. He was recognized by EFCC as one of the young and legitimate innovative mind in the year 2018 and as one of the top 100 global leaders combining profit and purpose to help achieve the UN SDGs in 2019 by meaningful business- MB100. He is a two-time TEDx speaker and a one-time TED speaker and was recognized amongst the top 7 innovators in Africa in 2018 CNN Africa. He was the winner of the Future Agro Challenge 2020. His creativity and entrepreneurial drive has had him featured on CNN's African Voices, Channels TV and many others.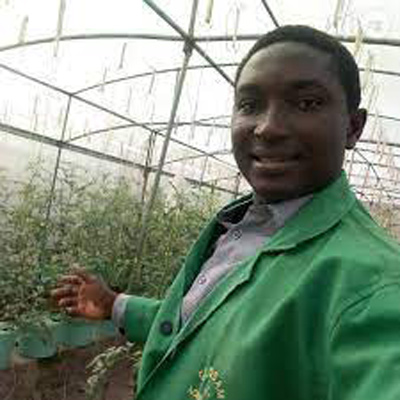 Adetola Oni-Orisan
Founder
Adetola A. Oni-Orisan is a renowned agronomist and greenhouse farm consultant with about a decade of experience. He is a trained agricultural meteorologist and water resource manager with an MSc degree in Agricultural Meteorology from the Federal University of Agriculture, Abeokuta, Nigeria. He is a member of the International Society of Agricultural Meteorology (INSAM) and Agricultural Fresh Produce grower and Exporter Association of Nigeria (AFGEAN). He is the founder of Taller Agro & Water Consults as well as being the visionary of JCG Music & Dance entertainment.
Adetola is the lead consultant at Taller Agro & Water Consults with a GLOBAL G.A.P Licensing as an approved Farm Assurer Consultant. Adetola is a blend of many qualities with diverse work experience with several farms including Dizengoff West Africa (Nigeria) Ltd., Q6 Farm Ltd., GLOSAM AGRO ALLIED, J&J FARMS , CropIT Agritech, Riparian Farming Ltd (ARM Hold Co.) and he is currently the substantive Senior Agronomist at ALPECS FARMS LTD. Adetola is also the proud author of Glossary of Geography, a book designed to impact knowledge and assist students to excel in geography.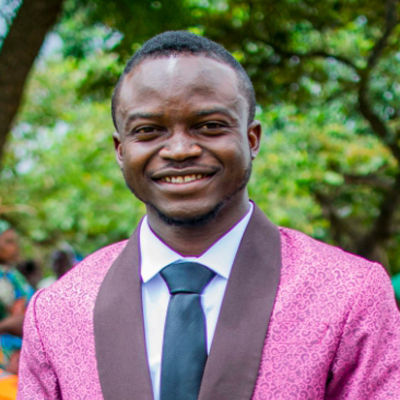 Ife-Oluwa Caleb
Training Manager
Ife-Oluwa Caleb is a development practitioner and an emerging pracademic in the fields of agriculture and sustainability with specialization in Climate Smart Agriculture (CSA), Agritech, agribusiness development, food system engineering, circularity and green economy. He is an alumnus member of the Global Master's in Development Practice Program and an advocate of the UN SDGs.
Ife-Oluwa is a Blum Global Fellow with the Milken Innovation Center, Jerusalem Institute for Pollicy Research, Israel where his creativity and innovation in impact project and financial innovation solutions enabled the development of Agritech deployment for smallholder farmers towards achieving food security. He is a trained Agricultural Economist, sustainability practitioner and human resource & development manager. Ife-oluwa is equally a certified Cognitive Reprogramming Coach and Basic Family Life Therapist.
Ife-Oluwa is the current programs and training manager at BIC farms concepts, where he is committed to and known for changing the food production systems in Africa, with qualitative training and the deployment of Agritechs and controlled environment technologies like hydroponics, aquaponics, RAS, greenhouse and drip irrigation systems, as well as cottage processing of agro produce for smallholder farmers, women and the youths.